Ramadan Kareem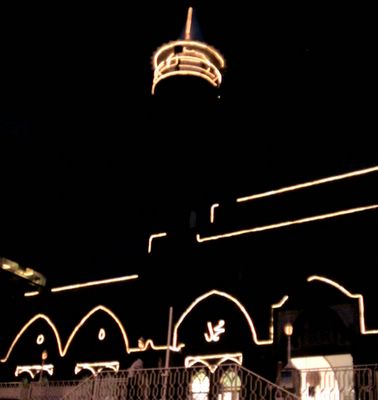 Despite all the turmoil...
"The President of Pakistan, General Pervez Musharraf, reveals in an interview to be aired at the weekend that, soon after the terror attacks of 11 September 2001, the United States threatened to bomb his country "back into the Stone Age" if he didn't offer its co-operation in fighting terrorism and the Taliban. The revelation was made by General Musharraf during his visit to New York for the annual General Assembly of the United Nations. It comes after a week in which the US has been criticised by a number of foreign leaders for trying to impose its will on other nations."
read
here
.
"The bad news is that Mr. Bush, as he made clear yesterday, intends to continue using the CIA to secretly detain and abuse certain terrorist suspects. He will do so by issuing his own interpretation of the Geneva Conventions in an executive order and by relying on questionable Justice Department opinions that authorize such practices as exposing prisoners to hypothermia and prolonged sleep deprivation. Under the compromise agreed to yesterday, Congress would recognize his authority to take these steps and prevent prisoners from appealing them to U.S. courts. The bill would also immunize CIA personnel from prosecution for all but the most serious abuses and protect those who in the past violated U.S. law against war crimes."
read
here
.
"The republic of fear is born again. The state of terror now gripping Iraq is as bad as it was under Saddam Hussein. Torture in the country may even be worse than it was during his rule, the United Nation's special investigator on torture said yesterday"
read
here
.
May your future holidays be free of threats, tortures and occupations.