Where do you live and who lives in you?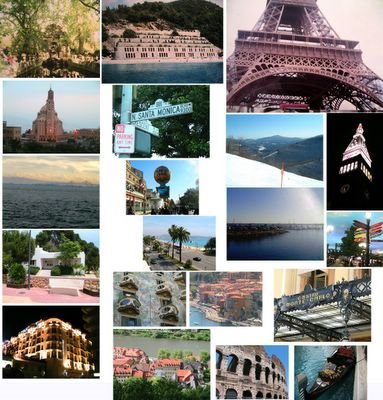 You always stood, back straight and shoulders square with oval eyes that sweep through calmly and assuredly and an indefinable presence that pierces the soul and tingles the heart with perfect fluidity. You met my explosive gestures and whimsical expressions with harmonious descending warmth. As you wished to whip my rambunctious existence into shape you slipped to my side, and here is why.
When faced with admiration, you cannot always expect to be followed. In the world of love and sharing, you cannot be autocratic in your emotions and your ruling. As women, nonetheless, we do not operate that way. We were not made for that. That is how it was for years. When he threw an emotional tantrum, I went in, mirrored his actions albeit more lyrically and brought him back. I shifted, very carefully, the weight of my dreams in his direction. To love him, i had to fulfill everything about him.
I knew that a strong personality and presence in love wouldn't necessarily sweep him away in my own personal whirlwind. I had to play a different tune each time and a very balanced game and never could I turn my back and expect him to follow. Every step I made towards him was dictated by him but designed by myself. To have presence, you have to have a smart presence that is also reactive and effective. You do not command affection; you solicit love through a reaction. And so throughout the years, I played along, went in and brought him back.
Years went by…
We are not separated by cities and dreams…
We are separated by a man and a woman…
A decision was silently made
How well do you think you'll play
this time?
I live in you and you know it…
As societies get older and age faster but live forever, you don't live if you live on the other side of silence. The exuberance of youth is wasted on young people and if life never blinded you, how will you gain sight as you develop? As you shed your passion and gain maturity that lays down the fabric of trust and respect in your life, nature rewards you with the best gift of all, the gift of empathy. If you are not this person, you never will be and my pages might as well be blank to your eyes.
(pictures from, Paris, Nice, Cannes, Monaco, St Tropez, Larnaca, Alania, Beirut, Rome, Barcelona, Ibiza, Heidelberg, Milan, San Remo, Los Angeles, San Fransisco, Las Vegas, New York, San Juan, Cape Cod)